Documents
About Us
Board of Directors
Contact Info
Videos
Join LSA


to join print form and mail in along with a check or money order.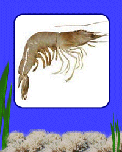 BREAKING NEWS




Changes proposed for Louisiana seafood law



The state Department of Wildlife and Fisheries is seeking public input on proposed changes to the state Wild Seafood Certification Program.
A public meeting on the proposal will be held Feb. 25 at 10 a.m. at the agency's headquarters, 2000 Quail Drive in Baton Rouge.
The changes involve product registration requirements for retail packages, supply chain verification process and guidelines for logo use.

The proposals can be viewed here.


---
Dear Members,
The Save Louisiana Coalition is a group of organizations made up of ALL Commercial Fishing groups (Shrimp, crab, oyster and finfish), Community Groups, Charter Fishermen, recreational fishermen, associated businesses, and concerned Coastal Community citizens who have come together to support one another in OPPOSITION to the large, planned, Mississippi River Diversions currently in the 2012 LA Coastal Master Plan and to SUPPORT the many worthwhile coastal restoration projects also included in the Master Plan.
The LA Shrimp Assoc. and the GO-FISH Coalition are a part of this effort and have seats on the Board of Directors of The Save LA Coalition and are very proud to be a part of this Grass Roots action to save our respective fisheries and community interests.
We have recently held several regional outreach meetings to inform the affected communities in the affected areas of these planned river diversions and our position that they will destroy our brackish water estuaries, along with our fisheries and coastal community economiesthat depend on the Barataria Basin, Mississippi Delta and waters East of the Mississippi River to the LA Marsh to earn a living and the coastal community residents who rely on these wetlands for hurricane storm surge protection. We will continue to hold these meetings in the months ahead. If you have not yet attended any of these meetings, please make every effort to come to one of the next meetings we hold in your area. Our way of life is at stake and you need to be involved.
Part of what we are doing is to circulate the below petition and obtain ALL the signatures we can possibly get from ALL the affected fishing community members and families to have a bargaining tool to approach our legislators and our Governor with to convince them to make these changes to the Master Plan.
The easiest way to do so is to go to our website http://www.thesavelouisianacoalition.com and complete the online version of the petition. I have also included an attachment PDF version of the petition that we will circulate for signatures and that can be returned by contacting any of the Board of The Save LA Coalition at contact info located on our website.
Please understand fully, that IF we do nothing these large river diversions that are currently approved for construction in the Master Plan, WILL PUT YOU OUT OF BUSINESS!
Please help us spread the word to ALL members of the fisheries and fishing communities in these areas.
Please click here for a copy of the petition to print.

Thanks for you continued support,
Clint Guidry
President, CEO, LA Shrimp Association
http://www.louisianashrimp.org

Chairman, GO-FISH Coalition
http://www.gofishcoalition.com

Board Member, The Save LA Coalition
http://www.thesavelouisianacoalition.com


| | |
| --- | --- |
| Louisiana Shrimp Association began in 2002. "LSA" is a non profit organization formed by commercial shrimpers of Louisiana. Our membership consist of commercial fishermen and individuals that are concerned about our shrimp industry. | Our Goal is to incorporate the participation of everyone involved in the shrimp industry, and to preserve the culture and heritage of the traditional Louisiana shrimper. This extends to all United States shrimpers. |
| Our membership is extended to all states and any persons that would like to be a part of saving the United States shrimp industry. | We invite anyone interested in helping LSA with this cause to please send an email to info@louisianashrimp.org. Our membership is extended to all states and any persons that would like to be a part of saving the United States shrimp industry. |
Certified Commercial Fisherman's Form
Click here to Print Form
---
BUY DOMESTIC SHRIMP!
Educate and inform your neighbors!
Inform your local, state and national officials!
Ask for domestic shrimp in restaurants!
Help save our industry!
Americans Unite!
Buy USA!!
---
Click Here to Read Fishery Market News
---





La. Legislature | La. Seafood Board | La. Wildlife & Fish | U.S.Coast Guard | Seafood News | NOAA