CLICK HERE TO JOIN LSA OR TO RENEW YOUR ANNUAL MEMBERSHIP DUES
CURRENT NEWS
Rural Relief Small Business Grants
This grant application period will open December 29th. It's a short window of opportunity to get your application submitted. This round is from December 29, 2020 to January 5, 2021 so please apply if interested. ??If you already applied but haven't heard from this agency, you have to apply each time the process opens. Anyone can apply now!
This is for the Rural Relief Small Business Grants.
Apply here:
https://www.lisc.org/covid-19/small-business-assistance/rural-relief-small-business-grants/
People have to apply each application period if they are not accepted after that specific grant period closes!
Anyone can apply. Applications are being accepted in "rounds". You must submit a new application for each round in order to be considered for funding in that round. Dates of upcoming rounds:
December 29, 2020 - January 5, 2021, January 26 - February 2, 2021
Grants up to $20,000 Available to Seafood Industry


---
---

CARES ACT PROGRAM UPDATE
Attention Fishermen Chú ý ngu dân
The Cares Act grant application deadline has been extended to 11:59pm November 23, 2020.
Louisiana Department of Wildlife and Fisheries (LDWF)
CARES Act Application Portal
If you need language assistance or assistance on uploading your required documents and submitting your application, please contact South Central Planning and Development Commission (SCPDC) at 1-800-630-3791. If you have questions regarding the status of your application or payment, these questions can be directed to the LDWF Program Development section at 1-855-262-1764 or (225) 765-3980.
C?ng thông tin ?ng d?ng d?o lu?t CARES
N?u b?n c?n h? tr? ngôn ng? ho?c h? tr? t?i lên các tài li?u c?n thi?t c?a b?n và n?p don, vui lòng liên h? v?i ?y ban K? ho?ch và Phát tri?n Nam Trung B? (SCPDC) theo s? 1-800-630-3791. N?u b?n có th?c m?c v? tình tr?ng don dang ký ho?c thanh toán c?a mình, nh?ng câu h?i này có th? du?c chuy?n d?n ph?n Phát tri?n Chuong trình LDWF theo s? 1-855-262-1764 ho?c (225) 765-3980.
https://appengine.egov.com/apps/la/LDWF/CARES_Act
TED DEBRIS REQUEST:
If any fishermen are catching more than usual debris in TEDs due to hurricanes this year please send pictures of the debris in the TEDS to our email info@louisianashrimp.org or text them to me at 504-418-3150
NOAA and LDWF are working on an exemption of TEDs due to excessive debris
N?u b?t k? ngu dân là dánh b?t nhi?u hon các m?nh v? bình thu?ng trong TEDs do con bão trong nam nay xin vui lòng g?i hình ?nh c?a các m?nh v? trong TEDS d?n info@louisianashrimp.org email c?a chúng tôi ho?c nh?n tin cho tôi t?i 504-418-3150 NOAA và LDWF dang làm vi?c trên m?t mi?n TEDs do quá nhi?u m?nh v?
TEDS
The NOAA Gear Team will visit areas impacted by Hurricane Laura and Delta. This visit will focus on surveying fishermen on storm related debris found in coastal fishing grounds. They will also need to identify any gear related clogging issues. Any assistance you can provide with connecting the team to impacted fishermen will be very beneficial to this survey.
Below is the schedule:
Oct. 20- Cameron/Hackberry area
Oct. 21- Intracoastal City/Delcambre
Oct. 22- Cypremort Point/Morgan City
Oct. 23- Dulac/Chauvin

---

Louisiana Governor John Bel Edwards has requested that a Federal Disaster Delcaration due to the impacts hurricane Laura has caused to Louisiana's seafood industry and communities.
In his letter to U.S. Sec. of Commerce Wilbur Ross he writes:
"In the coming months, the Louisiana Department of Wildlife and Fisheries will vigorously work to evaluate the biological and economic impact that this historic storm has had on Louisiana. Laura was one of the strongest hurricanes on record to make landfall in the United States. It is expected that the storm's damage, once fully evaluated, will rival that of Hurricane Rita, which hit this area in September 2005.
"The impacted parishes were home to nearly 2,500 commercial fishermen and vessels combined and over 100 wholesale dealers participating in the oyster, shrimp, crab, and saltwater finfish fisheries. Additionally, approximately 100 licensed charter captains call the impacted parishes home.
"Louisiana fisheries are vital not only to the state's economy but also to the nation. Louisiana was first in volume in 2018 with 1.0 billion pounds landed and 4th in value at $377 million in that same year. As the largest producer of domestic seafood for our nation, restoration of Louisiana's fisheries, fisheries infrastructure, and habitat is critical to our nation's economy and to the families in our state who make a living in the fishing industry. We must not overlook the devastating effects that this natural disaster will have on commercial fishermen and fisheries infrastructure in the Gulf of Mexico.
"By immediately making funds available, our fishermen can return to commerce and supply our nation with U.S. caught shrimp, crabs, oysters, and finfish. We are extremely grateful for any assistance you and your department can provide as our state and our residents continue to suffer from storm-related impacts."

---
US government awards majority of massive $25 million shrimp contract to Louisiana company
The US Department of Agriculture (USDA) has selected US-based companies Consolidated Catfish, Lafitte Frozen Foods (Louisiana), Ocean Select Seafood (Louisiana) and Sea Pearl Seafood (Alabama) for a contract worth over $25 million (€21.4 million) to provide wild, frozen shrimp to be distributed across several US states as part of its federal food and nutrition assistance programs.
Ocean Select was awarded the largest contract, at around $17 million, to provide cities around the US with 153,000 cases worth of size 31-50 peeled and deveined packaged shrimp. The total contract was for 217,200 cases of various sizes of shrimp.
Deliveries must be made between Nov. 1 and Jan. 31, 2021.

---
LOUISIANA DEPARTMENT OF
WILDLIFE AND FISHERIES ANNOUNCES THE APPLICATION DATE FOR APPLYING FOR THE CARES ACT FUNDING BEGAN SEPTEMBER 14, 2020
CARES Act Assistance
The COVID-19 pandemic has devastated many important parts of Louisiana's economy, including fisheries. Congress recently passed the Coronavirus Aid, Relief, and Economic Security (CARES) Act which provides $300 million in funding to assist hard-hit fisheries in states and territories. Louisiana received $14.8 million in assistance—the eighth largest amount received by states and territories receiving funding. Louisiana has chosen to address fisheries economic losses through direct payments to eligible applicants. Funds will be provided to the Gulf States Marine Fisheries Commission which will work with LDWF to distribute these funds.
Program Eligibility
To be eligible for this program, you must meet the following criteria:
Resident of Louisiana, or if a business, domiciled in Louisiana
Participated in the saltwater fishing industry in 2018 or 2019 in one of the following sectors (see program guidelines for specific requirements):
Commercial fisherman
Owner of a commercial fishing vessel
Seafood dock
Seafood processor
Seafood broker/dealer (purchases and sells seafood but is not a dock or a processor)
Aquaculture operation (marine or saltwater species)
For-hire/charter captain
Federally recognized Native American tribe
If you are required by law to hold an LDWF license or permit to operate, you must possess the appropriate 2020 LDWF resident license or permit. Experienced at least a 35% loss in revenue for 2020 (see program guidelines for specific requirements) At least 18 years old Businesses must be registered and in good standing with the Louisiana Secretary of State.
More information can be found at the following link:
https://www.wlf.louisiana.gov/page/cares-act-assistance
ASSISTANCE OR QUESTIONS ABOUT THE APPLICATION:
For general questions, please contact LDWF at 855.262.1764 or 225.765.3980.
For language assistance or assistance submitting an application, please contact the South Central Planning and Development Commission (SCPDC) at 800.630.3791.

---
MAIN STREET GRANT
This is a small business grant.
The following are business requirements to reveive this grant:
Businesses must meet the following eligibility requirements to receive grant awards:
Were domiciled in Louisiana as of March 1, 2020
Suffered an interruption of business
At least 50% owned by one or more Louisiana residents
Filed Louisiana taxes in 2018 or 2019 or will file taxes in 2020, if formed on or after January 1, 2020.
Had no more than 50 full-time employees as of March 1, 2020
Have customers or employees visit a physical location
Are not part of a bigger business with more than 50 full-time workers
Does not exist for the purpose of advancing partisan political activity and does not directly lobby federal or state officials
Does not derive income from passive investments without active participation in business operation

If you think you may be qualified for this grant , please click on the link below for more info:
https://www.louisianamainstreet.com/faq/


---
COMMERCIAL FISHERMEN AND STAKEHOLDERS GET YOUR COMMENTS SUBMITTED
THE PUBLIC COMMENT PERIOD FOR SCOPING FOR MID-BRETON DIVERSION IS OPEN UNTIL AUGUST 16, 2020
Citizens of Louisiana, Mississippi and Alabama will have massive economic and other resources damaged by this project!
Public comment ends August 16, 2020
If you care to make your own comments please visit the website listed below.
https://www.mvn.usace.army.mil/Missions/Regulatory/Permits/Mid-Breton-Sediment-Diversion-EIS/

---
LOUISIANA DISASTER FUNDING UPDATES
June 16, 2020
2019 Freshwater Disaster: The state will receive $58.3 million in federal funding to help the state rebound from the financial losses caused by the 2019 freshwater flooding. The economic impact was estimated to be $338 million, which was for losses in 2019 and estimated future losses.
The LDWF has been working with Louisiana Sea Grant to develop spending plans and gather input from members of the industry. After the programs are developed the plans will be sent to NOAA for final approval before any funds can be distributed to the fishing industry.
NOAA requests that programs be developed to help fisheries resources and industries become more sustainable and resilient to any future disasters we may face. These plans may not be finalized until later this year.
Covid-19, CARES ACT Funding: Funding of $14.6 million has been directed to Louisiana. It will assist Louisiana Fishermen and other parts of the industry affected by COVID-19 pandemic through direct aid payments.
This is part of the larger national federal funding package that will assist all states' fishing industries affected by the pandemic.
Patrick Banks, assistant secretary of the LDWL said he hopes the spending plan will be approved by NOAA and is ready by late July. His staff is working with Louisiana Sea Grant to develop a system to distribute CARES funds.
MORE INFORMATION FROM NOAA ON THE CARES ACT FUNDING MAY BE FOUND ON THIS LINK:
https://www.fisheries.noaa.gov/feature-story/commerce-secretary-announces-allocation-300-million-cares-act-funding

---
WE WOULD LIKE TO REMIND ALL COMMERCIAL FISHERMEN TO PLEASE DOWNLOAD A COPY OF THE CERTIFICATION PAPER FROM THE LDWF TO BECOME CERTIFIED. To download that application please click here: http://www.louisianashrimp.org/certification.pdf
We will send out updates as they are received.
Thank you for your continued support!
Acy J. Cooper, President

---
Under the authority of 56:303E,(1), this form may be used to qualify a Louisiana licensed commercial fisherman as "certified". An IRS registered tax preparer possessing a PIN must complete the form certifying that based upon his most recent federal income tax return that the fisherman earns at least fifty percent of his income from commercial fishing activities, and have it notorized, then mailed in to the Louisiana Department of Wildlife and Fisheries.
Click here to down load the form


---
COVID-19 INFO
Cares Act 101 for Fisheries, Aquculture and Seafood Businesses: This is an over view of SBA disaster loan programs, unemployment and more being explained to you. This video is very useful! View video here.
UNEMPLOYMENT FOR SELF EMPLOYED INFORMATION:
HOW TO FILE AN UNEMPLOYMENT CLAIM: VIDEO CAN BE VIEWED
HERE
HOW TO FILE WEEEKLY UNEMPLOYMENT CLAIM: VIDEO MAY BE VIEWED
HERE
---

Louisiana Shrimp Association would like to thank LSA's Vice President Ronnie Anderson, for coordinating and donating shrimp to feed the needy. Ronnie Anderson wanted to do this on behalf of Louisiana Shrimp Association and its members. Click here for more info.
---
Become Louisiana Certified
"The primary mission of the Louisiana Seafood Certification Program is to build a unified brand to attract consumers as well as foodservice and seafood distribution buyers who want to be sure they're sourcing the best-tasting seafood in the world—Louisiana Seafood." The basic requirements along with instruction on how to apply to become a Louisiana Seafood Certified Program participant can be found here- Louisiana Certification Program



Our Goal

is to incorporate the participation of everyone involved in the Shrimp Industry, and to preserve the culture and heritage of the traditional Louisiana Shrimper.
INDUSTRY TOPICS
Contact your Representatives in Washington DC!


Not sure of your congressional district or who your member is? This service will assist you by matching your ZIP code to your congressional district, with links to your member's website and contact page. Click here to find out.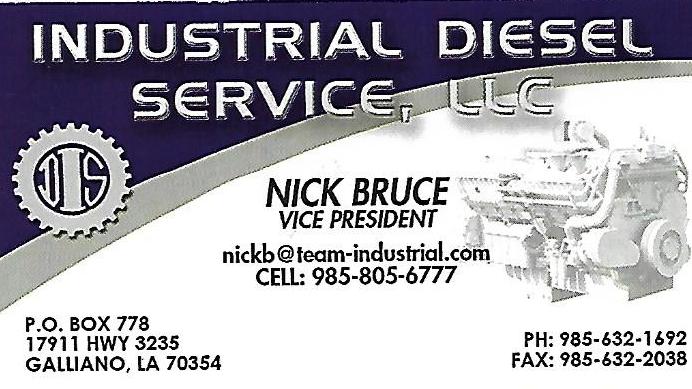 Coastal Communities Consulting