PLEASE MAKE NOTE OF LSA'S NEW MAILING ADDRESS:
Louisiana Shrimp Association
109 East 17th Place
Larose, La. 70373

News and Updates
Last week, on May 31st, the Federal Register published U.S. Customs and Border Protection's ("CBP") "Notice of Intent to Distribute Offset for Fiscal Year 2022."

Per the notice, for fiscal year 2022 distributions of Continued Dumping and Subsidy Offset Act ("CDSOA") funds, certifications must be received by the agency by August 1, 2022.
CBP also recently issued a preliminary report regarding CDSOA funds that may be available for distribution in fiscal year 2022 as of April 30, 2022. This report identified a preliminary amount available to disburse of just a little over one thousand dollars ($1,269.22) in duties collected on shrimp imports that entered the United States prior to October 1, 2007. Moreover, on December 2, 2021, CBP reported that a total of $189,683.37 remained deposited in clearing accounts related to the shrimp antidumping duty orders at the end of fiscal year 2021.
The forms and FY2021 Disbersement Report are on our website at:
FORMS
---
CONTACT YOUR DC REPS AND ASK THEM TO TAKE THIS OUT OF THE CHINA BILL!!
Congress has been considering bills to prohibit American shark fishermen and processors from selling shark fins for years. Now, this provision is as close as ever to becoming law. The fin ban has been added to the COMPETES Act (also known as the "China Bill"), an enormous bill that is supposed to make the U.S. more competitive with China.
The Ban on Shark Fin Sales Should Not Be Included in the "China Bill"
If you care about these issues I would ask you to reach out to your Representative and Senators and ask them to strip out the anti-fishing provisions from this bill.
But the main message is that a bill that is supposed to provide American jobs should not have provisions that harm hard-working American fishermen.
Find your Washington Representatives to contact on this link:
https://www.house.gov/representa.../find-your-representative
---
TURTLE EXCLUDER DEVICES ARE NOW REQUIRED IN SKIMMER BOATS 40 FEET AND OVER

FOR MORE INFORMATION PLEASE VISIT THE LINK BELOW.
https://www.fisheries.noaa.gov/bulletin/important-reminder-noaa-fisheries-turtle-excluder-device-ted-requirements-are-now
LSA, THE LOUISIANA ATTORNEY GENERAL AND THE LDWF ARE WORKING ON THIS ISSUE.
---
Notice of intent to negotiate a sole source subaward
Louisiana Sea Grant (LSG), through the National Oceanic and Atmospheric Administration (NOAA), intends to administer a subaward contract for Programmatic Services in support of the Better Bycatch Reduction Project. LSG is requesting letters of interest from qualified firms, preferably in a Gulf of Mexico state.
Briefly, subrecipient shall administer and serve as executor and signatory for participation contracts with federal shrimp vessels during gear trials for new technology across the US Gulf of Mexico. Subrecipient shall also administer similar contracts with net makers and any other support necessary in the manufacture, installation, or maintenance of testing gear or vessel recruitment. All services shall be done using the subrecipient's own personnel, facilities, and resources for all services. Subrecipient takes full responsibility for adhering to the terms and conditions of the subaward including risk analysis and continuous subrecipient monitoring. LSG, under Louisiana State University, is required to flow down all applicable prime agreement terms as well as federal rules and regulations to the subrecipients. All subrecipients who receive federal funds will be required to register in the System for Award Management (SAM) database at www.sam.gov.
All contracting terms, reporting, and monitoring expectations, etc. will be established by NOAA and LSG.
The initial performance period is expected to run from 1 April 2022 to 31 December 2023 (with potential for continuation in future phases). Performance will occur within the Coastal Gulf of Mexico and contractor's office facilities. The contract will be cost-reimbursable invoiced as not-for-profit cost of major cost categories (salaries, supplies, etc.).
The project will be run in phases from testing (>20 entities) to initial roll out (>100 entities) with some phases running concurrently. Scope of work is anticipated to include, but not be limited to:
Developing an application process for participation
Determine eligibility of boats
Contract with industry entities (boats, netmakers, etc.)
Determine methodology, including delivery and types of verification, for incentives
Certify and train personnel to perform verifications
QA/QC of data from participants
Develop assistance program for questions from applicants and participants
Make decisions regarding non-compliance of contracts
https://www.laseagrant.org/outreach/projects/better-brds/
---
ATTENTION

Members, we ask that you please check on the LSA website "Members" page and see if you are up to date on your dues. Ms Jeannie, LSA Treasurer is updating the books to close out for the past year and all members need to be up to date paying their dues.
https://louisianashrimp.org/members.html
---
PROPOSED WIND FARMS IN THE GULF OF MEXICO
Click the link below to view the "Call Area" and more information. They are asking for comments from commercial fishermen and other stake holders that fish in the Gulf of Mexico.
https://www.boem.gov/renewable-energy/state-activities/gulf-mexico-activities?fbclid=IwAR1CYft-cMUw-mRiWuFlhducVBpbEegpQDyYaOa-cAyEwNyelqzK4wkpFnY
B
OEM published a Call for Information and Nominations (Call) in the Federal Register Monday, November 1st for a 45-day comment period.
The comment period will close on December 16, 2021. The notice will request public comments and nominations of interest from developers and stakeholders regarding the Western Planning Area and portions of the Central Planning Area in the Gulf of Mexico. We have attached the Call map for reference.
Since the Call has been published, we will now proceed with an environmental review. Additional information, including maps, web links and instructions on how to comment, can be found on the BOEM's Gulf of Mexico webpage. Please consider forwarding this email throughout your network and submitting a public comment in the Federal Register on behalf of your constituents (i.e., the Gulf Menhaden fishery).
In addition, we are planning a sector-based fisheries summit for offshore wind in the Gulf in January. Please see the Save the Date information below. We will forward along more information once the details are worked out. At this time, it is an in-person meeting, but I will send out details for virtual attendance if that becomes an option.
Save the Date:
BOEM Gulf of Mexico Office will host sector-based Fishery Workshops on January 19th and 20th. Times: TBD
Location:
Lakefront Airport,
6001 Stars and Stripes Blvd, Suite 204
New Orleans, LA 70126
If you have any questions about this announcement or would like more information on offshore wind energy in general, please reach out to me. For any media inquiries, please contact our public affairs office at john.filostrat@BOEM.gov.
Ph: 504-736-2642
---
NOAA Stock Assessment Finds Gulf Menhaden Population Sustainably Harvested
November 11, 2021
A recent stock assessment conducted by NOAA Fisheries biologists and the Gulf States Marine Fisheries Commission (GSMFC) found that the Gulf menhaden population was confirmed as sustainably harvested, the Menhaden Fisheries Coalition (MFC) shared.
The assessment was approved by GSMFC managers at their annual meeting at the end of October. It was based on data from the Gulf menhaden fishery for 2018-2020 and found that Gulf menhaden are neither overfished, nor are they experiencing overfishing.
The MFC noted that the assessment document stated, "In general, there is little risk of overfishing or of being overfished."
"This latest assessment continues a long trend of positive information coming out about this fishery, which has long been healthy and sustainable," said Ben Landry, Director of Public Affairs for Ocean Harvesters, which operates a fleet of menhaden fishing vessels.
More positive news about the species was found in the stock assessment include strong abundance in 2018 and stable fishing mortality that is well below historic highs, per the MFC.
"This positive assessment validates that the current Gulf menhaden fishing effort is at a level which is both responsible and sustainable," said Francois Kuttel of Westbank Fishing.
Gulf menhaden has been internationally recognized as a sustainable fishery. Since 2019, the fishery has been certified as sustainable by the Marine Stewardship Council (MSC), the most prominent international seafood certification program. Much like this assessment, the MSC certification cited the long-term health of the menhaden population, as well as noting the limited environmental impact of the fishery, the MFC wrote in a press release.
---
IMPORTANT DOCUMENTS LSA ASKS YOU TO VIEW:

NOAA'S Economic Impact Statement (EIS) from 2016 on TED use in all nets-
NOAA-EIS
LSA's Response and Breakdown of NOAA's EIS:
LSA Comments on TED Ruling and EIS of 2016
Louisiana Department of Wildlife and Fisheries (LDWF) Bycatch Study:
LDWF By-catch Study
LSA's New Study Highlights-
LSANewStudyComment2021.pdf
New Ruling Delayed
FB21-020: NOAA Fisheries Announces a Delay in the Effective Date for the Final Rule to Require Turtle Excluder Device Use for Skimmer Trawl Vessels 40 Feet and Greater in Length until August 1, 2021
Click here for more info
---
LOUISIANA CERTIFIED COMMERCIAL FISHERMEN
NOTE: This has to be renewed each year
Under the authority of 56:303E,(1), this form may be used to qualify a Louisiana licensed commercial fisherman as "certified". An IRS registered tax preparer possessing a PIN must complete the form certifying that based upon his most recent federal income tax return that the fisherman earns at least fifty percent of his income from commercial fishing activities, and have it notorized, then mailed in to the Louisiana Department of Wildlife and Fisheries.
Click here to down load the form
---
COMMERCIAL FISHERMEN TAX EXPEMPT FORM
Commercial fisherman may apply for a certificate of exemption from Louisiana state sales and use taxes under Louisiana Revised Statute 47:305.20.
Click here to download the form
---
Become Louisiana Certified
"The primary mission of the Louisiana Seafood Certification Program is to build a unified brand to attract consumers as well as foodservice and seafood distribution buyers who want to be sure they're sourcing the best-tasting seafood in the world—Louisiana Seafood." The basic requirements along with instruction on how to apply to become a Louisiana Seafood Certified Program participant can be found here- Louisiana Certification Program



Our Goal

is to incorporate the participation of everyone involved in the Shrimp Industry, and to preserve the culture and heritage of the traditional Louisiana Shrimper.
INDUSTRY TOPICS
Contact your Representatives in Washington DC!


Not sure of your congressional district or who your member is? This service will assist you by matching your ZIP code to your congressional district, with links to your member's website and contact page. Click here to find out.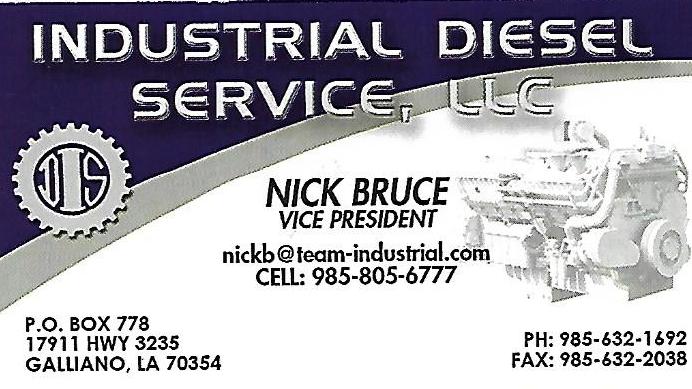 Coastal Communities Consulting