CLICK HERE TO JOIN LSA OR TO RENEW YOUR ANNUAL MEMBERSHIP DUES
CURRENT NEWS
COMMERCIAL FISHERMEN AND STAKEHOLDERS GET YOUR COMMENTS SUBMITTED
THE PUBLIC COMMENT PERIOD FOR SCOPING FOR MID-BRETON DIVERSION IS OPEN UNTIL AUGUST 16, 2020

Citizens of Louisiana, Mississippi and Alabama will have massive economic and other resources damaged by this project!
Public comment ends August 16, 2020
If you care to make your own comments please visit the website listed below.
https://www.mvn.usace.army.mil/Missions/Regulatory/Permits/Mid-Breton-Sediment-Diversion-EIS/
---
LOUISIANA DISASTER FUNDING UPDATES
June 16, 2020
2019 Freshwater Disaster:
The state will receive $58.3 million in federal funding to help the state rebound from the financial losses caused by the 2019 freshwater flooding. The economic impact was estimated to be $338 million, which was for losses in 2019 and estimated future losses.
The LDWF has been working with Louisiana Sea Grant to develop spending plans and gather input from members of the industry. After the programs are developed the plans will be sent to NOAA for final approval before any funds can be distributed to the fishing industry.
NOAA requests that programs be developed to help fisheries resources and industries become more sustainable and resilient to any future disasters we may face. These plans may not be finalized until later this year.
Covid-19, CARES ACT Funding:
Funding of $14.6 million has been directed to Louisiana. It will assist Louisiana Fishermen and other parts of the industry affected by COVID-19 pandemic through direct aid payments.
This is part of the larger national federal funding package that will assist all states' fishing industries affected by the pandemic.
Patrick Banks, assistant secretary of the LDWL said he hopes the spending plan will be approved by NOAA and is ready by late July. His staff is working with Louisiana Sea Grant to develop a system to distribute CARES funds.
MORE INFORMATION FROM NOAA ON THE CARES ACT FUNDING MAY BE FOUND ON THIS LINK:
https://www.fisheries.noaa.gov/feature-story/commerce-secretary-announces-allocation-300-million-cares-act-funding
---
WE WOULD LIKE TO REMIND ALL COMMERCIAL FISHERMEN TO PLEASE DOWNLOAD A COPY OF THE CERTIFICATION PAPER FROM THE LDWF TO BECOME CERTIFIED.
To download that application please click here:
http://www.louisianashrimp.org/certification.pdf
We will send out updates as they are received.
Thank you for your continued support!
Acy J. Cooper, President
---
Under the authority of 56:303E,(1)
, this form may be used to qualify a Louisiana licensed commercial fisherman as "certified". An IRS registered tax preparer possessing a PIN must complete the form certifying that based upon his most recent federal income tax return that the fisherman earns at least fifty percent of his income from commercial fishing activities, and have it notorized, then mailed in to the Louisiana Department of Wildlife and Fisheries.
Click here to down load the form
---
COVID-19 INFO
Cares Act 101 for Fisheries, Aquculture and Seafood Businesses: This is an over view of SBA disaster loan programs, unemployment and more being explained to you. This video is very useful! View video here.
UNEMPLOYMENT FOR SELF EMPLOYED INFORMATION:
HOW TO FILE AN UNEMPLOYMENT CLAIM: VIDEO CAN BE VIEWED
HERE
HOW TO FILE WEEEKLY UNEMPLOYMENT CLAIM: VIDEO MAY BE VIEWED
HERE
---
Louisiana Shrimp Association would like to thank LSA's Vice President Ronnie Anderson,
for coordinating and donating shrimp to feed the needy. Ronnie Anderson wanted to do this on behalf of Louisiana Shrimp Association and its members.
Click here for more info.
---
Become Louisiana Certified
"The primary mission of the Louisiana Seafood Certification Program is to build a unified brand to attract consumers as well as foodservice and seafood distribution buyers who want to be sure they're sourcing the best-tasting seafood in the world—Louisiana Seafood." The basic requirements along with instruction on how to apply to become a Louisiana Seafood Certified Program participant can be found here- Louisiana Certification Program



Our Goal

is to incorporate the participation of everyone involved in the Shrimp Industry, and to preserve the culture and heritage of the traditional Louisiana Shrimper.
INDUSTRY TOPICS
Contact your Representatives in Washington DC!


Not sure of your congressional district or who your member is? This service will assist you by matching your ZIP code to your congressional district, with links to your member's website and contact page. Click here to find out.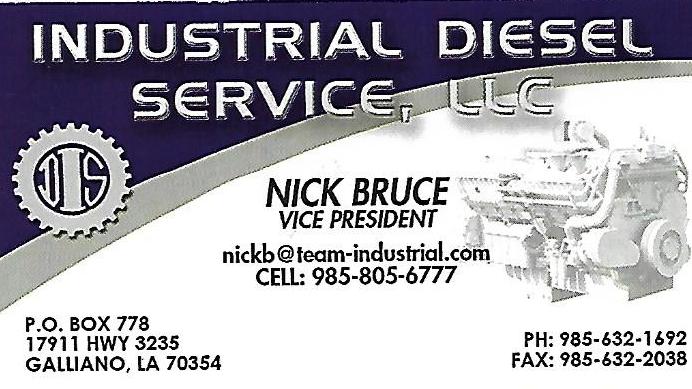 Coastal Communities Consulting