WHY JOIN LSA OR RENEW YOUR MEMBERSHIP?
- We are a non-profit organization of community-based fishermen
- We are passionate about the future of our industry & will protect it for future generations
- We are committed to representing our states fishing communities
- We thrive to improve the viability of the whole industry,
whether it's the inshore or Gulf of Mexico fleet
- LSA represents the Louisiana Seafood Industry on both state and federal levels.

Download LSA 2021 Membership Application Here
CLICK HERE TO JOIN LSA OR TO RENEW YOUR ANNUAL MEMBERSHIP DUES
BREAKING NEWS!
THIS IS A
POTENTIAL
NEW TURTLE EXCLUDER DEVICVE REQUIREMENT!
PLEASE SEND IN YOUR COMMENTS AGAINST THIS SO THAT
IT DOES NOT BECOME A PROPOSED NEW RULING THEN A NEW RULING BY NOAA!!
Potential New Turtle Exclusion Device Requirements for Skimmer Trawl Vessels Less Than 40 Feet (12.2 meters) in Length
Summary
NMFS hereby publishes an advance notice of proposed rulemaking to solicit comments on the possibility of modifying the turtle excluder device (TED) related requirements for skimmer trawl vessels less than 40 feet (12.2 meters) in length operating in the southeast U.S. shrimp fisheries. NMFS is requesting comments on this possible action.
Dates
Information related to this document must be received by close of business on May 20, 2021.
TO SUBMITT YOUR COMMENTS ONLINE
CLICK HERE
Comments Due before or by close of business on May 20, 2021
(NOTE From LSA- We have listed important documents at the end of this article that you may read over before submitting your comments.)
Addresses
You may submit comments via the Federal e-rulemaking Portal at www.regulations.gov identified by docket number 210414-0079, or by mail to Michael Barnette, Southeast Regional Office, NMFS, 263 13th Avenue South, St. Petersburg, FL 33701. Comments sent by any other method, to any other address or individual, or received after the end of the comment period, may not be considered by NMFS. All comments received are part of the public record and will generally be posted for public viewing on www.regulations.gov without change. All personal identifying information (e.g., name, address, etc.), confidential business information, or other sensitive information submitted voluntarily by the sender will be publicly accessible. NMFS will accept anonymous comments (enter "N/A" in the required fields if you wish to remain anonymous). For Further Information Contact
Michael Barnette, 727-551-5794, michael.barnette@noaa.gov
IMPORTANT DOCUMENTS LSA ASKS YOU TO VIEW:

NOAA'S Economic Impact Statement (EIS) from 2016 on TED use in all nets-
NOAA-EIS
LSA's Response and Breakdown of NOAA's EIS:
LSA Comments on TED Ruling and EIS of 2016
Louisiana Department of Wildlife and Fisheries (LDWF) Bycatch Study:
LDWF By-catch Study
LSA's New Study Highlights-
LSANewStudyComment2021.pdf
---
New Ruling Delayed
Posted by the National Oceanic and Atmospheric Administration on Apr 19, 2021
FB21-020: NOAA Fisheries Announces a Delay in the Effective Date for the Final Rule to Require Turtle Excluder Device Use for all Skimmer Trawl Vessels 40 Feet and Greater in Length until August 1, 2021
Click here for more info
---
A MESSAGE TO OUR MEMBERS
At this time, during the State and Governments restrictions due to Covid-19, LSA has not been able to do business as usual. However that doesn't mean we have stopped working for our members and our industry. We continue on a daily basis, representing you all to the best of our ability. We have attended limited capacity meetings when possible. The board of LSA are keeping in contact and working on issues via text, emails and video conference. We will get all important information out to you via email, text or on social media. We will do whatever is required to keep in contact with the members of LSA with vital industry information. This is why it is so important for you to keep us updated with your contact information.
If any paid member is not receiving emails or postal mails from LSA please send your updated information to
info@louisianashrimp.org
---
LDWF Turtle Excluder Device Reimbursement Program
On April 1, 2021, skimmer vessels 40 feet in length and over will be required by federal law to install turtle excluder devices (TEDs). The Louisiana Department of Wildlife and Fisheries will operate the Skimmer Turtle Excluder Device Reimbursement Program (STEDRP), which will reimburse up to 60 percent of the cost for two skimmer Turtle Excluder Devices. The Louisiana cost-share program's goal is to provide financial relief to fishermen who need to purchase skimmer TEDs as a result of the recently amended federal regulations and to ensure that fishermen are compliant prior to the effective date. For more info or to sign up fo a virtual meeting please visit the Louisiana Department of Wildlife and Fisheries Website. If you need assistance with registration or don't have Internet access, please contact Julia Lightner at (504) 286-4041 or
jlightner@wlf.la.gov
.
NOTE:
LSA representatives along with LDWF reps will meet with the Louisiana Attorney General's office in late February to discuss the New TED Ruling. The state has just finished a bycatch study which shows no turtles were caught during their study and to discuss other matters pertaining to the new ruling that needs to be looked at such as the economic impact of this new ruling.
We, as commercial fishermen, have stood up against TEDs since the first ruling requiring them in trawl nets in the 1980's. LSA will represent all members, on any issue that is required or requested by its members, whether it is state or federal, inshore or GOM issues, no matter what size the boat is, LSA represent its members in all sectors of the industry.
---
Coast Guard issues warning to mariners turning off AIS
The Coast Guard issued a warning Jan. 20 to mariners and commercial fisherman about the dangers and legal consequences of disabling a vessel's automated identification system. The Coast Guard has seen an alarming increase of commercial fishing and crabbing vessels disabling their AIS, purportedly in an attempt to keep their fishing spots secret from competition. "AIS is a vital tool in a host of Coast Guard missions including search and rescue and port security," said Lt. Collin Gruin, boarding team supervisor at Coast Guard Sector Columbia River, Ore. "It's not only illegal to turn it off but also incredibly dangerous." AIS is a maritime navigation safety communications system adopted by the international community to help save lives and facilitate safe transit of navigable waterways. AIS automatically transmits vessel information to shore stations, other ships, and aircraft. That includes vessel identity, type, position, course, speed, navigational status, and safety-related information. The regulation (33 CFR 164.46) in part states that all self-propelled vessels, at a length of 65 feet or more, engaged in commercial service and operating on the territorial seas (within 12-nautical miles of shore) must maintain AIS in effective operating condition, which includes the continual operation of AIS and its associated devices (e.g., positioning system, gyro, converters, displays) at all times while the vessel is underway or at anchor, and, if moored, at least 15 minutes prior to getting underway. Effective operation condition also includes the accurate input and upkeep of all AIS data fields. An AIS encoding guide has been provided to facilitate complying with this requirement. Violators of this regulation can expect to receive a civil penalty up to a maximum of $35,486 per violation. "Crabbers may think that they are protecting their businesses, but they are actually making search and rescue efforts more difficult if an emergency happens at sea," said Gruin.
---
Congress Has Passed Act S.496 which is to preserve United States fishing heritage through a national program dedicated to training and assisting the next generation of commercial fishermen, and for other purposes.
The Secretary of Commerce, acting through the National Sea Grant Office, will establish this program to provide training, education, outreach, and technical assistance initiatives for young fishermen, to be known as the "Young Fishermen's Development Grant Program"
To read Act S.496 please
click here
---
Louisiana Launches Search for NationalEstuarineResearch Reserve Site
Louisiana has formally launched its search for a site to serve as a National Estuary Research Reserve (NERR). The NERR system is a National Oceanic and Atmospheric Administration (NOAA) program operated in partnership with coastal and Great Lake states for long-term research, education, and restoration. The current system is made up of 29 designated estuaries representative of the distinct estuary types found across the nation. Gov. John Bel Edwards noted, "As the only Gulf coast state without a NERR, and thus the only Gulf state not sharing in the benefits of the system, I am delighted to bring the NERR program to Louisiana so we can showcase not only our unique deltaic system to the rest of the nation but also our determined and extensive efforts to restore and protect it." Louisiana Sea Grant has launched its public roadshow to educate coastal stakeholders about the program. To view the webinar on this please
click here
LSA will be watching this issue closely to see how it would affect our industry.
---
LOUISIANA CERTIFIED COMMERCIAL FISHERMEN
NOTE: This has to be renewed each year
Under the authority of 56:303E,(1), this form may be used to qualify a Louisiana licensed commercial fisherman as "certified". An IRS registered tax preparer possessing a PIN must complete the form certifying that based upon his most recent federal income tax return that the fisherman earns at least fifty percent of his income from commercial fishing activities, and have it notorized, then mailed in to the Louisiana Department of Wildlife and Fisheries.
Click here to down load the form
---
COMMERCIAL FISHERMEN TAX EXPEMPT FORM
Commercial fisherman may apply for a certificate of exemption from Louisiana state sales and use taxes under Louisiana Revised Statute 47:305.20.
Click here to download the form
---
Become Louisiana Certified
"The primary mission of the Louisiana Seafood Certification Program is to build a unified brand to attract consumers as well as foodservice and seafood distribution buyers who want to be sure they're sourcing the best-tasting seafood in the world—Louisiana Seafood." The basic requirements along with instruction on how to apply to become a Louisiana Seafood Certified Program participant can be found here- Louisiana Certification Program



Our Goal

is to incorporate the participation of everyone involved in the Shrimp Industry, and to preserve the culture and heritage of the traditional Louisiana Shrimper.
INDUSTRY TOPICS
Contact your Representatives in Washington DC!


Not sure of your congressional district or who your member is? This service will assist you by matching your ZIP code to your congressional district, with links to your member's website and contact page. Click here to find out.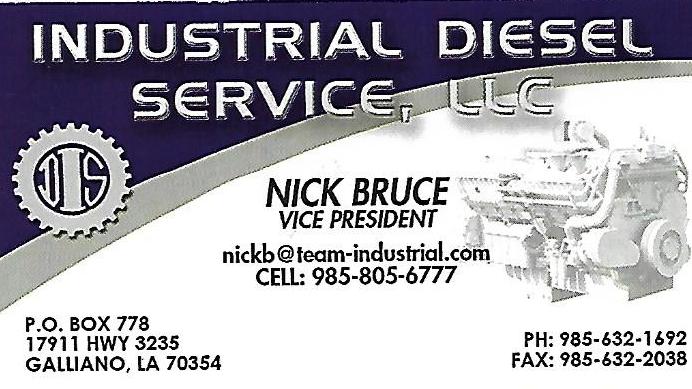 Coastal Communities Consulting