News and Updates
LSA has 2 PUBLIC meetings scheduled so that Louisiana Department of Wildlife and Fisheries may show a presentation on their Draft Freshwater Disaster Funding Plan to fishermen.
We would like you to attend if possible so that you can share your concerns about this and other industry issues such as TEDs and other things.
BELL CHASSE & SURROUNDING AREAS MEETING
Tuesday, July 20, 2021
5pm
Belle Chasse Auditorium
8398 LA-23, Belle Chasse, LA 70037
FRANKLIN & SURROUNDING AREAS MEETING
MONDAY JULY 26TH @ 1pm
St. Mary Courthouse
500 Main Street
Franklin, Louisiana 70538
ALSO SEND IN YOUR COMMENTS TO THE LDWF BEFORE THE DEADLINE OF July 31, 2021.
The plan is available at
https://www.wlf.louisiana.gov/assets/Fishing/Commercial_Fishing/Files/LA_2019_Flood_Disaster_Spend_Plan.pdf
.
Persons wishing to provide comment on the draft spend plan may do so via their online comment form:
https://fs30.formsite.com/Jfroeba/61ynwqea3w/index.html
or via email to
OversightPrograms@wlf.la.gov
.
We have asked, at meetings we have previously attended, that the LDWF to please consider the following in their Draft Spending Plan of the Freshwater Disaster:
1. Giving fishermen a 100% grant due to the fact that many commercial fishermen do not have the cash on hand to go out and purchase equipment and then be reimbursed for half of that cost.
2. Develop a fuel subsidy plan for commercial fishermen.
3. Remove funding and project: Habitat and Hydro-logic Improvement Grants-$13,250.000.00 designated. We feel that the CPRA should monitor any water. Hydro -Logic alterations are designed to provide a stable water supply and to prevent flooding. We believe that the CPRA should be responsible for this project as well as its funding and they should be responsible for any water quality samplings and such stuff as this program would consist of. It is very important that you all send in your comments on the way the LDWF has drafted the spending plan. Please submit your comments to them!
Also, if anyone hasn't paid their 2020 annual dues, you still have time to get caught up on your membership.
---
LWFC Adopts Notice of Intent to Modify Gear for the Special Bait Dealer's Permit
On June 3, 2021, the Louisiana Wildlife and Fisheries Commission (LWFC) adopted a notice of intent (NOI) to amend the current gear requirements for the Special Bait Dealer's Permit.
Some of the SPECIAL BAIT PERMIT holders want to use the same shrimp gear as commercial shrimpers during closed season to catch bait.
THE LOUISIANA DEPARTMENT OF WILDLIFE AND FISHERIES WANT YOUR COMMENTS ON THIS ISSUE BEFORE SEPTEMBER 2, 2021
To email your comments in to P.Cagle with the LDWF
click here
ALL INFO ON THIS ISSUE MAY BE VIEWED AT THE FOLLOWING LINK:
https://www.wlf.louisiana.gov/news/lwfc-adopts-notice-of-intent-to-modify-gear-for-the-special-bait-dealers-permit
---
Federal Commercial Fishing Regulations are Now Available in the New Fish Rules Commercial App
Federal commercial fishing regulations in the Gulf of Mexico and South Atlantic are now available on the free app.
Federal commercial fishing regulations in the Gulf of Mexico and South Atlantic are now available on the free Fish Rules Commercial mobile app. The Gulf of Mexico Fishery Management Council and the South Atlantic Fishery Management Council have partnered with Fish Rules, LLC to create an app to host up-to-date, accurate commercial regulations. Now available for free in both the Apple Store and Google Play Store, this mobile application is ready for download immediately. More info may be found on this link:
https://louisianalagniappe.wordpress.com/2021/06/03/federal-commercial-fishing-regulations-are-now-available-in-the-new-fish-rules-commercial-app/
---
NOAA Fisheries Announces Changes to the Cellular Electronic Logbook Program for Gulf of Mexico Shrimp Moratorium Permit Holders
NOAA Fisheries is working to improve the quality of information available for the Gulf of Mexico shrimp fishery. This bulletin provides federal shrimp permit holders with an overview of the new changes occurring with the Cellular Electronic Logbook Program.
Click the link below for more info:
https://www.fisheries.noaa.gov/bulletin/noaa-fisheries-announces-changes-cellular-electronic-logbook-program-gulf-mexico?fbclid=IwAR2lD-qsjnNIZkgTpvS8lrado4Ws5UIXO4q1Ub-QVmlaZa0my-0xvLmav-Y
---
Legislature Update:
HB691-Bacala
- LDWF License Fee Increase- This bill was adopted after much work with State Representative and Senators. Board members and many members of LSA worked really hard to have this bill taken off the table. LSA Board Members asked Representative Bacala and the LDWF to be fair on any fee increases and suggested a 30% increase across the board-giving all sectors, both commercial and recreational the same increases. This did not happen. We worked very hard to have shrimp, finfish and oyster fee increases reduced in the bill....some were and some were not. We were very disappointed.
The finale bill does not increase any shrimp gear licenses thanks to Representative Tanner McGee. A few commercial license fee changes are listed below. These increases are supposed to be phased in for 3 years.
Commercial fisherman's license from $55 to $76 for residents and from $460 to $620 for nonresidents.
Resident senior commercial fishing license from $20 to $50.
Gulf Seafood Traversing&Off loading License $75 for residents and $800 for nonresidents.
Fresh products license from $20 to $61 for residents and from $120 to $300 for nonresidents
Vessel license from $15 to $50 for the first vessel, $35 for the second vessel, and $20for the third and subsequent vessel for residents; and from $60 to $400 for non residents.
HB691 may be viewed on this link:
https://legis.la.gov/legis/ViewDocument.aspx?d=1226050
HB535-Orgeron
- Menhaden Fishery Exclusion Zone- This bill was passed. LSA Board Members voted to help with this bill and sent in our opposition. We also worked with some Representatives to have this bill taken off the table. It was amended and passed but the exclusion zone in the bill was reduced from the original bill.
More info may be found on this link:
https://legis.la.gov/legis/BillInfo.aspx?s=21RS&b=HB535&sbi=y
HB317-Kerner
- Establishes a fee to support testing and monitoring for harmful substances in imported seafood- PASSED
HB317 may be viewed on this link:
https://legis.la.gov/legis/BillInfo.aspx?s=21RS&b=HB317&sbi=y
HB269-Kerner
- Provides relative to destruction of imported food which is subject to an import ban-any meat,seafood, poultry, vegetables, fruit, or other perishable articles which are unsound or contain any filthy,decomposed, or putrid substance or that maybe poisonous or, deleterious to health or otherwise unsafe for human consumption. PASSED
HB269 may be viewed here:
https://legis.la.gov/legis/BillInfo.aspx?s=21RS&b=HB269&sbi=y
Many thanks go to all members and to members of the fishing community and also the State Representatives and Senators that helped with these issues. Team work prevails! Thanks again!!
---
TURTLE EXCLUDER DEVICES (TED)
:
NOAA Fisheries Offers Webinars to Assist Skimmer Trawl Fishermen with Turtle Excluder Device (TEDs) Installation Dates and info may be viewed on the following link:
Click Here
LSA Board Members are still working with the Louisiana Attorney General's (AG) office and the LDWF to seek a "geographical exclusion" for Louisiana skimmer nets that NOAA requires or proposes to require to insert TEDs. We will update you all after the next meeting with the AG.
As of now all skimmer vessels 40 ft and over will be required to install TEDs as of August 1, 2021.
Turtle Excluder Device Reimbursement Program (STEDRP) Webinar
-The final meeting was June 2 at 9:30 a.m. To register for an online meeting, you will need your vessel license and gear license. Register for a meeting here:
https://appengine.egov.com/apps/la/LDWF/Skimmer_TED_Reimbursement_Program
If you need assistance with registration or don't have Internet access, please contact Julia Lightner at (504) 286-4041 or jlightner@wlf.la.gov
Drill Conductor Training
in Grand Isle on July 6. Register online at www.amsea.org or call (907) 747-3287. If anyone in other area are interested in taking this course please email me and let me know the area. mailto:mcooper@louisianashrimp.org
Louisiana Wind Week
-Louisiana's Governor John Bel Edwards announced that the Governor's Office in coordination with the Coastal Protection and Restoration Authority, Louisiana Economic Development and the Department of Natural Resources will host Louisiana Wind Week 2021 from June 21-25 through a series of online sessions that will look at how offshore wind energy could become a part of the state's energy future. These renewable energy projects could cause damage to our Gulf of Mexico shrimp and fishing industry. This is something we will have to watch Closely. LSA President Acy Cooper was invited by the Governors office to be on these discussions. He will make sure our seafood resources are protected and will oppose anything that will negatively affect this industry. For more information on this visit: https://gov.louisiana.gov/index.cfm/newsroom/detail/3179?fbclid=IwAR3nKoAzbZy4WUJSkf4l7Yag7G3eXZSHXS4by2jr7Vj0mib6fQJKkepfMEI
Artificial Reef Council Meeting-June 30, 2021, 1:30 pm, Joe L. Herring Louisiana Room, LDWF Headquarters, Baton Rouge, LA
https://www.wlf.louisiana.gov/news/artificial-reef-council-to-meet-june-30-at-130-pm
Note:
If anyone has any industry issues in your areas, please bring it to the boards attention of reply to this email . Someone from LSA will contact you for information on it so that we can work on it.
We are planning to have an annual meeting as soon as possible. With everyone so busy with the season right now we know it might be hard to get a date that the majority of the members will be. We will let you all know as soon as this is scheduled.
We have LSA T-Shirts and LSA Flags (Flags may be purchased by paid members only) for sale. Contact Miss Jeannie at 504-382-934 or Marla at 504-418-3150. If you need them mailed to you there will be a shipping charge.
Please make sure we have your correct information on file; mailing address, email address and cell number. If you don't check your emails frequently, you may send us the email of a family member that does so that they can keep you updated.
Remember that you may pay your annual dues online if your would like on LSA's website. You can still mail them in. The member form is below if you would like to mail it in.
---
IMPORTANT DOCUMENTS LSA ASKS YOU TO VIEW:

NOAA'S Economic Impact Statement (EIS) from 2016 on TED use in all nets-
NOAA-EIS
LSA's Response and Breakdown of NOAA's EIS:
LSA Comments on TED Ruling and EIS of 2016
Louisiana Department of Wildlife and Fisheries (LDWF) Bycatch Study:
LDWF By-catch Study
LSA's New Study Highlights-
LSANewStudyComment2021.pdf
New Ruling Delayed
FB21-020: NOAA Fisheries Announces a Delay in the Effective Date for the Final Rule to Require Turtle Excluder Device Use for Skimmer Trawl Vessels 40 Feet and Greater in Length until August 1, 2021
Click here for more info
---
Coast Guard issues warning to mariners turning off AIS
The Coast Guard issued a warning Jan. 20 to mariners and commercial fisherman about the dangers and legal consequences of disabling a vessel's automated identification system. The Coast Guard has seen an alarming increase of commercial fishing and crabbing vessels disabling their AIS, purportedly in an attempt to keep their fishing spots secret from competition. "AIS is a vital tool in a host of Coast Guard missions including search and rescue and port security," said Lt. Collin Gruin, boarding team supervisor at Coast Guard Sector Columbia River, Ore. "It's not only illegal to turn it off but also incredibly dangerous." AIS is a maritime navigation safety communications system adopted by the international community to help save lives and facilitate safe transit of navigable waterways. AIS automatically transmits vessel information to shore stations, other ships, and aircraft. That includes vessel identity, type, position, course, speed, navigational status, and safety-related information. The regulation (33 CFR 164.46) in part states that all self-propelled vessels, at a length of 65 feet or more, engaged in commercial service and operating on the territorial seas (within 12-nautical miles of shore) must maintain AIS in effective operating condition, which includes the continual operation of AIS and its associated devices (e.g., positioning system, gyro, converters, displays) at all times while the vessel is underway or at anchor, and, if moored, at least 15 minutes prior to getting underway. Effective operation condition also includes the accurate input and upkeep of all AIS data fields. An AIS encoding guide has been provided to facilitate complying with this requirement. Violators of this regulation can expect to receive a civil penalty up to a maximum of $35,486 per violation. "Crabbers may think that they are protecting their businesses, but they are actually making search and rescue efforts more difficult if an emergency happens at sea," said Gruin.
---
Congress Has Passed Act S.496 which is to preserve United States fishing heritage through a national program dedicated to training and assisting the next generation of commercial fishermen, and for other purposes.
The Secretary of Commerce, acting through the National Sea Grant Office, will establish this program to provide training, education, outreach, and technical assistance initiatives for young fishermen, to be known as the "Young Fishermen's Development Grant Program"
To read Act S.496 please
click here
---
Louisiana Launches Search for NationalEstuarineResearch Reserve Site
Louisiana has formally launched its search for a site to serve as a National Estuary Research Reserve (NERR). The NERR system is a National Oceanic and Atmospheric Administration (NOAA) program operated in partnership with coastal and Great Lake states for long-term research, education, and restoration. The current system is made up of 29 designated estuaries representative of the distinct estuary types found across the nation. Gov. John Bel Edwards noted, "As the only Gulf coast state without a NERR, and thus the only Gulf state not sharing in the benefits of the system, I am delighted to bring the NERR program to Louisiana so we can showcase not only our unique deltaic system to the rest of the nation but also our determined and extensive efforts to restore and protect it." Louisiana Sea Grant has launched its public roadshow to educate coastal stakeholders about the program. To view the webinar on this please
click here
LSA will be watching this issue closely to see how it would affect our industry.
---
LOUISIANA CERTIFIED COMMERCIAL FISHERMEN
NOTE: This has to be renewed each year
Under the authority of 56:303E,(1), this form may be used to qualify a Louisiana licensed commercial fisherman as "certified". An IRS registered tax preparer possessing a PIN must complete the form certifying that based upon his most recent federal income tax return that the fisherman earns at least fifty percent of his income from commercial fishing activities, and have it notorized, then mailed in to the Louisiana Department of Wildlife and Fisheries.
Click here to down load the form
---
COMMERCIAL FISHERMEN TAX EXPEMPT FORM
Commercial fisherman may apply for a certificate of exemption from Louisiana state sales and use taxes under Louisiana Revised Statute 47:305.20.
Click here to download the form
---
Become Louisiana Certified
"The primary mission of the Louisiana Seafood Certification Program is to build a unified brand to attract consumers as well as foodservice and seafood distribution buyers who want to be sure they're sourcing the best-tasting seafood in the world—Louisiana Seafood." The basic requirements along with instruction on how to apply to become a Louisiana Seafood Certified Program participant can be found here- Louisiana Certification Program



Our Goal

is to incorporate the participation of everyone involved in the Shrimp Industry, and to preserve the culture and heritage of the traditional Louisiana Shrimper.
INDUSTRY TOPICS
Contact your Representatives in Washington DC!


Not sure of your congressional district or who your member is? This service will assist you by matching your ZIP code to your congressional district, with links to your member's website and contact page. Click here to find out.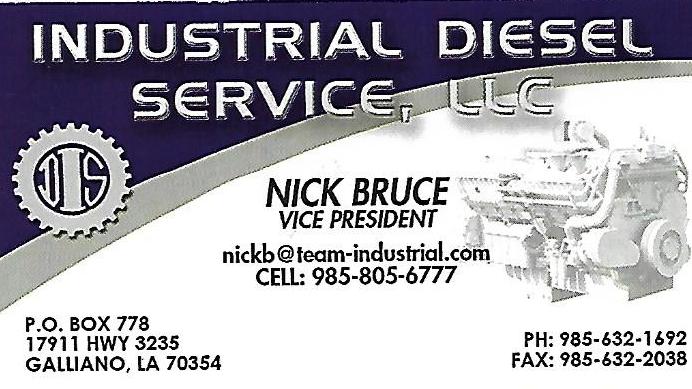 Coastal Communities Consulting