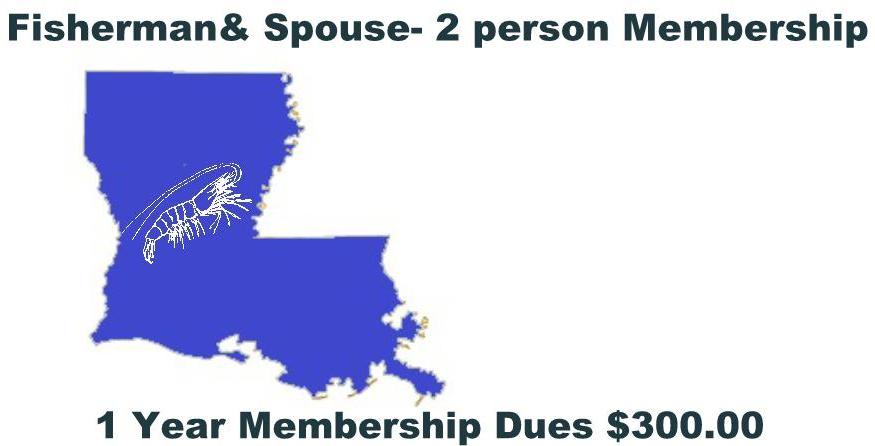 TO JOIN AS A COMMERCIAL FISHERMAN & SPOUSE
:
ANNUAL DUES $300.00.
A handling fee of $12.50 will be charged to your
online payment.
Total online payment will be $312.50.

CLICK ON A PAYMENT METHOD BELOW
AFTER YOU HAVE SUBMITTED YOUR PAYMENT YOUR INVOICE WILL BE SENT TO YOU IN YOUR EMAIL!